Our winterovers for the 2018-2019 season, Kathrin Mallot and Benjamin Eberhardt, returned from Antarctica last November. Now that they've had a couple of months to relax and readjust to life "up north," we asked them to reflect upon their recent experience at the South Pole. Read our Q&A to find out what they missed the most, what they learned while they were there, and other things they shared about their adventure.
To read more about what Kathrin and Benjamin were up to throughout their year, you can see previous editions of our Week at the Pole posts. And to learn about this year's winterovers, John and Yuya, check out this article.
Do you think you have what it takes to spend a year at the South Pole? We are accepting applications for our 2020-2021 winterover positions until this Friday, January 31! Find more information here.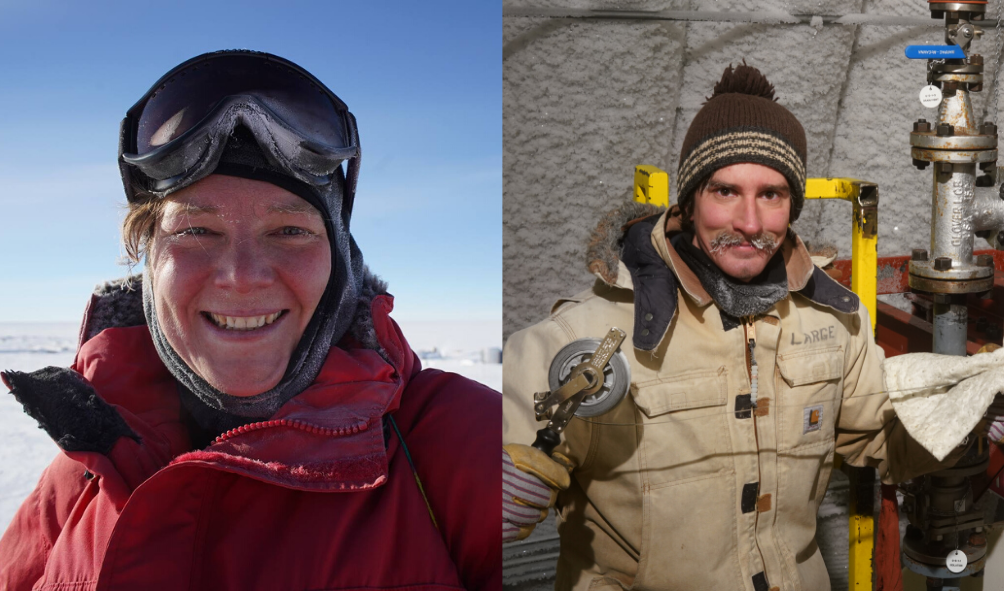 How many total days did you spend at the South Pole?
Kathrin: I spent 382 days at South Pole and 392 days in Antarctica. Never underestimate flight delays!
Benjamin: It was 383, if I counted right.
When you stepped off the plane at Christchurch—entering a non-Antarctic environment for the first time in a year—how did it feel? Did you do anything in that moment to celebrate?
Kathrin: It felt great. After being delayed almost 10 days, it was amazing to see trees again. We landed at 3 o'clock in the morning, and I remember the first thing I noticed was the smell of wet soil in the air.
Benjamin: The most amazing moment actually happened right before landing when I could smell the fresh air already while still in the plane. Only lasted a moment. Then, when I stepped off the plane, for the first few days, I was quite overwhelmed by the large number of people, so I preferred to be by myself and take walks in the botanical gardens in Christchurch.
What have you been up to since returning from the Pole?
Kathrin: I spent a month traveling through New Zealand before returning home. I'm currently traveling around Europe and visiting friends there.
Benjamin: I traveled around both New Zealand islands for two months and am currently in Bangkok on my way back to Europe.
How did living at the South Pole differ from your expectations? On the other hand, was there anything about life at the Pole that was exactly as you expected?
Kathrin: During summer, there is much more happening outside the station than I expected; it is easy to spend time there. In winter, life outside of the station was as expected: Absolutely possible, but you need to dress up carefully.
Benjamin: I had been to Pole before in 2014, so everything was pretty much as I expected. The South Pole very much felt like home, so I wanted to return for a longer time, to winter over and see stars and aurora lights. Winter was actually over much quicker than I thought it would be.
What was your favorite part of living at the Pole?
Kathrin: All the activities that were planned throughout the winter!
Benjamin: The feeling of being at the most isolated point on the planet and watching the night sky.
Least favorite part?
Kathrin: When winter ends, in September. That's the time of the year when everyone is a little agitated and worn down. The sun is finally up again but the first plane still seems so far away.
Benjamin: No fresh fruit. But it's a price that's worth paying!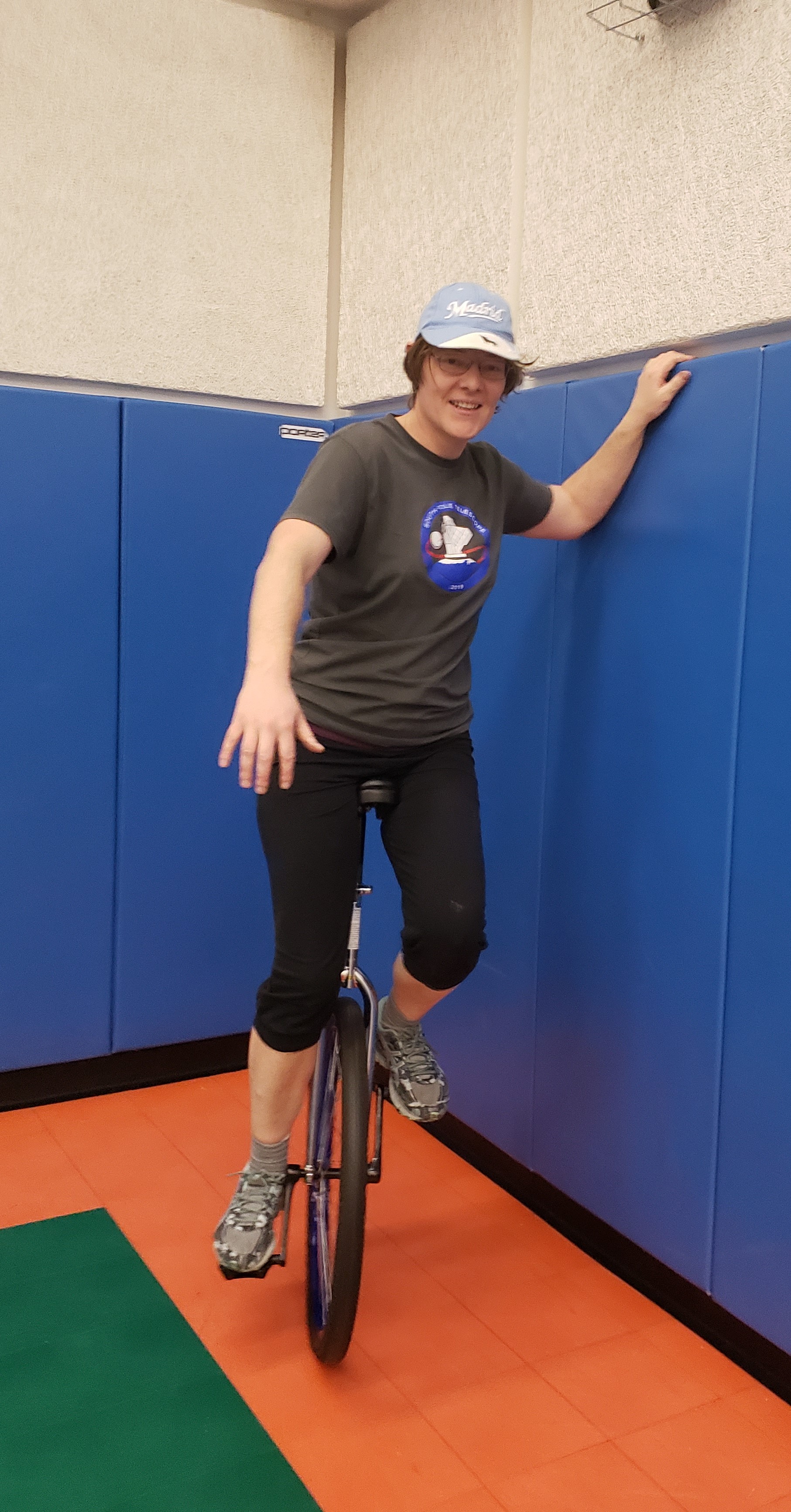 What is one unexpected thing about life at the South Pole that you think most people would be surprised to hear?
Kathrin: You can learn how to ride a unicycle at South Pole!
Benjamin: In winter there is no sun at all for almost 5 months.
What did you miss the most while there?
Kathrin: Fresh fruit and vegetables. You can talk, see, and write to your friends and family frequently…but you can't smell an apple.
Benjamin: Fresh fruit, friends, and family. But communication is good so you can be in touch online.
What is one thing you learned?
Kathrin: I learned how to ride a unicycle.
Benjamin: Night sky photography!
Is there something you see or appreciate differently since you left Antarctica?
Kathrin: I still pick an apple over chocolates and biscuits every day.
Benjamin: I definitely look at the sky more often.
Would you do it again?
Kathrin: Probably not, I don't think a second year could live up to the memories I have of my first year. I had a blast this year and would likely be very disappointed if the next year wasn't as fun!
Benjamin: Absolutely!