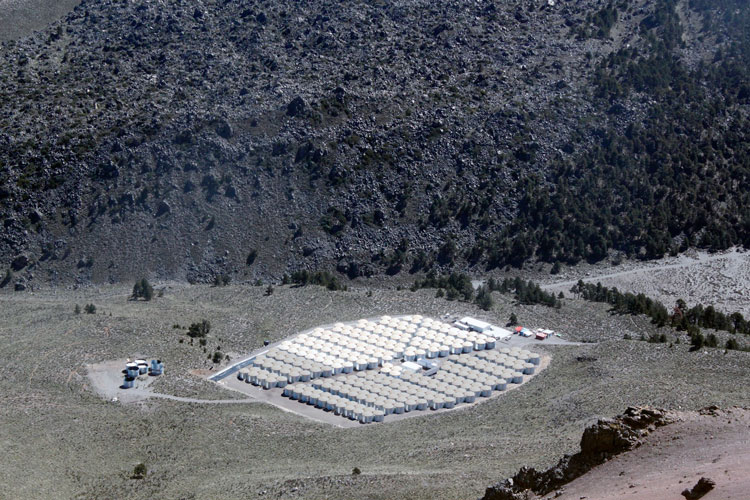 Last week, Nature published an article on the High-Altitude Water Cherenkov Observatory, a gamma-ray observatory near Puebla, Mexico. WIPAC at UW–Madison is a collaborating institution.
The article details plans for HAWC, scheduled for completion in fall 2014. When complete, it will consist of 300 water-filled tanks housing particle detectors. The immersed sensors give HAWC the ability to operate 24 hours a day and look at a broad area of the sky. Traditional optical telescopes can only take data at night, in clear conditions.
HAWC is optimized for gamma-ray detection and will hopefully provide a look inside violent astrophysical events like supernovas and active galactic nuclei.
Scientists and students from WIPAC travel regularly to the site to work on construction and data-taking. For more information about WIPAC contributions to HAWC, read our August 2013 start of operations announcement.
+info "Mexican observatory pushes the limits of γ-ray astronomy," Krista Zala, Nature, 22 November 2013.