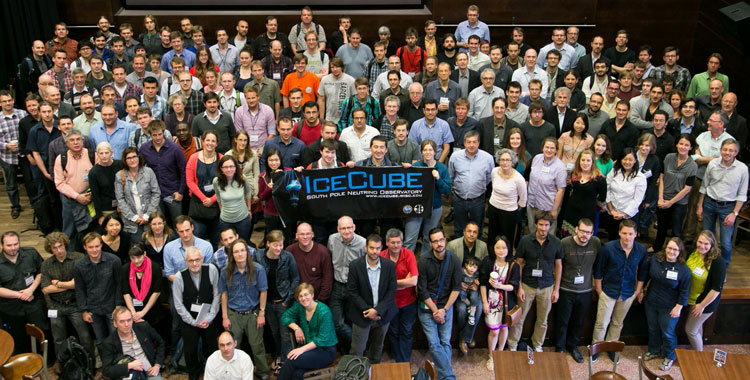 The Wisconsin IceCube Particle Astrophysics Center (WIPAC) is pleased to host the IceCube Spring Collaboration Meeting, from April 27th to May 2nd, as well as the 2015 IceCube Particle Astrophysics Symposium: Cosmic Neutrinos, What Next? (IPA 2015), from May 4th to 6th. Both conferences will be held at Union South on the University of Wisconsin–Madison campus.
The spring meeting will be attended by around 230 members of the international IceCube community, who will be discussing the present and future of neutrino astronomy at the South Pole. Featuring talks from physicists and engineers, the most recent IceCube research results as well as the status of and future improvements to the detector's maintenance and operations will be presented. Scheduled plenary sessions will also extensively cover the development of next-generation IceCube projects.
The collaboration meeting in Madison will include a science session in honor of Swedish physicist Per Olof Hulth (1943-2015). Peo, as he was known by his IceCube collaborators, was an esteemed and outstanding member of this community. He joined the quest for astrophysical neutrinos at the Pole a long time ago as an AMANDA collaborator. His contributions to IceCube, both as a scientist and through his personal touch, are numerous and invaluable. He was the first spokesperson of the IceCube Collaboration and initiator of the DeepCore subdetector, which expanded IceCube science to lower energies.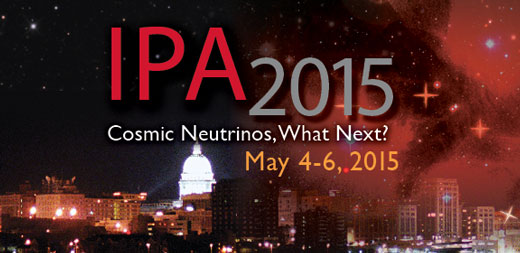 Following the collaboration meeting, the IPA Symposium will hostplenary and parallel sessions with discussion topics from neutrino astronomy and related cosmic messengers—cosmic rays, gamma rays and gravitational waves—to current research on neutrino properties, both from neutrino detectors such as IceCube and from accelerator-based experiments. Over 130 physicists from around the world will convene to discuss major open questions in astrophysics and how current and future experiments can contribute to the answers and perhaps uncover new unknowns.