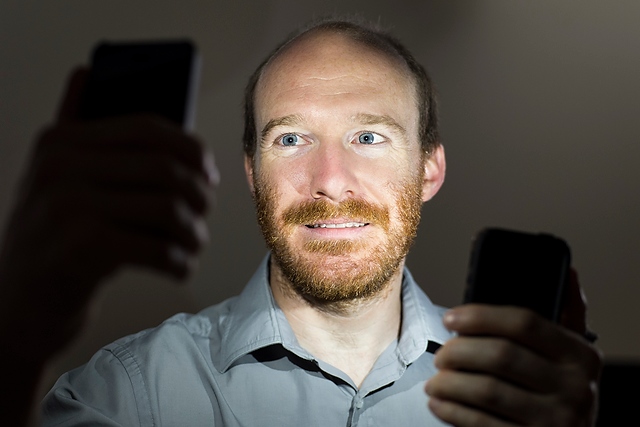 The origins of cosmic rays have been mystifying astrophysicists for over 100 years. When these high-energy particles interact with the Earth's atmosphere, an air shower of secondary particles is created, among them gamma rays, protons and electrons, but also muons, which can travel all the way through the atmosphere to reach the ground. Justin Vandenbroucke, a University of Wisconsin-Madison assistant professor of physics and researcher at the Wisconsin IceCube Particle Astrophysics Center (WIPAC), leads the development of an app that can turn your cell phone into a cosmic ray detector. This innovative project was made possible by the support from the American Physical Society, the Knight Foundation, and the Simon-Strauss Foundation.
The app, named the Distributed Electronic Cosmic-ray Observatory (DECO), analyzes the images of cosmic ray muons striking the image sensor of the phone, which creates an electric charge with a pixel signature. By covering the camera lens with tape, the pictures taken every couple of seconds store the pixel signatures created by this activity. The phone is using much of the same principles to detect these particles as exercised at large-scale observatories. As of now, only Android phones support the app, however future development will expand the availability to iOS devices.
"While the principles are the same as for professional cosmic-ray detectors, the data taking and analysis are more accessible to high school students and undergraduates. It was especially fun when a WIPAC high school intern, Dina Carpenter-Graffy, identified an unusual event in the data, which led to a lively discussion with WIPAC researchers about which particle interactions could have caused the event," Vandenbroucke said.
Through this past semester and summer, Vandenbroucke worked with recent Janesville High School graduate and WIPAC intern, Matthew Plewa, to enhance the app. With their implemented improvements, they expect to detect about 10 times more cosmic rays. More recorded events will bring more excitement to the users, but also open the possibilities of data analysis.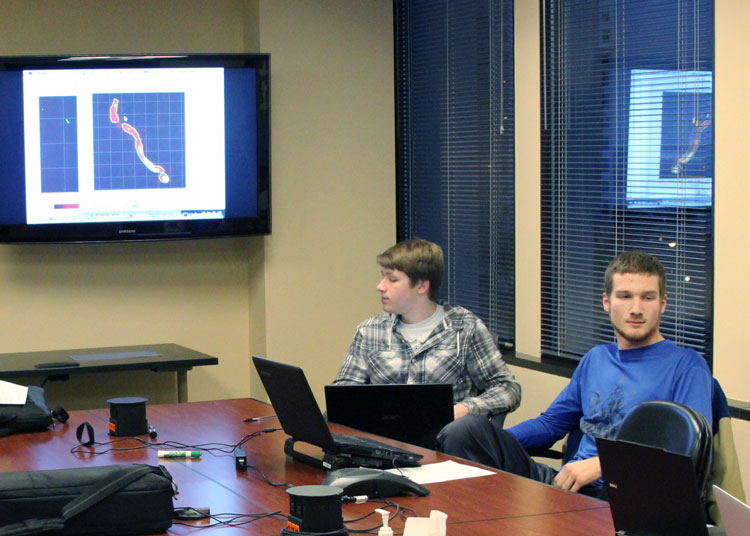 During the coming weeks Lisa Stec and Juan Botella, teachers at Madison Memorial High School and Monona Grove High School, are joining the team. Thanks to the partnership with QuarkNet, a national physics program, Stec and Botella will help Vandenbroucke and collaborators develop activities and resources to foster the use of DECO in the classroom.
This project showcases how to take advantage of pervasive and engaging new technologies to create innovative educational resources for students, science amateurs and enthusiasts. The new WIPAC high school interns for 2014 will also have a chance to test and improve the pocket cosmic-ray detector. If you have an Android phone, don't miss this opportunity to become an astrophysicist!
Read the story at the UW-Madison website.
Download the app: you need both the data logger and the DECO app.
Contact Justin Vandenbroucke to learn more about the project. Read about DECO and other educational projects at WIPAC here.