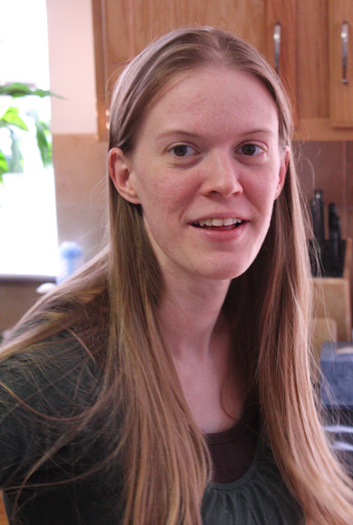 IceCube is pleased to announce that high school math teacher Liz Ratliff will be joining our team at the South Pole during the 2012-2013 season. Ratliff, from Camden High School in South Carolina, was selected by the PolarTREC program to participate in a hands-on polar research experience.
The PolarTREC program is designed to give talented teachers an opportunity to gain knowledge, improve teaching practices, and increase students' understanding of polar research. PolarTREC is funded by the National Science Foundation Office of Polar Programs.
"I'm very honored and excited to have the opportunity to work with such a world-class science experiment," said Ratliff about her selection. "The remote location and extreme climate make this opportunity all the more exciting."
Prior to becoming a math teacher, Ratliff worked as an electrical engineer in the computer industry. Since 2008, her teacher training has been supported by the Knowles Science Teaching Foundation (KSTF). The highly selective KSTF program provides fellowships to qualified professionals in science, technology, engineering, and math fields who want to pursue teaching careers.
As a part of Ratliff's fellowship, she collaborated with teachers across the country to develop engaging and effective science lessons. At an annual KSTF meeting four years ago, she met University of Wisconsin-River Falls Professor Jim Madsen, an IceCube researcher and Assistant Director for Education and Outreach. Along with PolarTREC teachers Casey O'Hara and Katey Shirey, Ratliff began working with IceCube in 2009. O'Hara and Shirey both traveled to the South Pole with IceCube, and Ratliff was thrilled when she was approached with the opportunity to join the research team.
"Liz will get a chance to learn about a wide variety of polar research, and will be able to pass that on to her students. Showing students that science is an ongoing quest makes it real and relevant for them," said Professor Madsen. "IceCube is proud to be a partner with PolarTREC and KSTF."
Ratliff is currently in Fairbanks, Alaska for PolarTREC training. As part of their introduction to PolarTREC, teachers learn about polar research, explore living and working in cold weather, and cover the media requirements for their position. All teachers are expected to maintain an online journal and arrange educational opportunities with students and the general public. Connect with Ratliff and follow her PolarTREC journey at http://www.polartrec.com/member/liz-ratliff